If you've bought a digital camera in the last couple of years, there's a very good chance it came with a copy of
Photoshop Elements 3
. The little sister of the fully-blown and much more expensive Photoshop from Adobe.
Photoshop Elements 3 is still a remarkably capable peice of software. If you haven't already mastered its magic perhaps you'd be interested in some free videos? That got your attention didn't it?
A website called Photoshop Elements Techniques has exactly that; quick video tips that show you the new features of Photoshop Elements 3.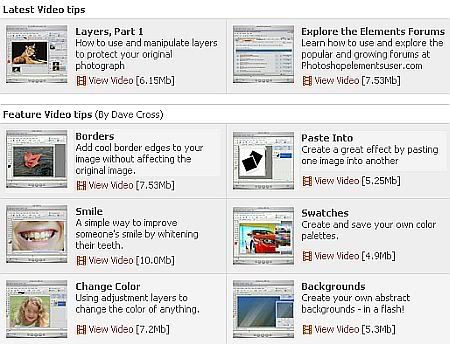 Follow this link to
see all the video Tips for Photoshop Elements 3
. You'll be glad you did.