Another
review of the Nikon D70s dSLR
for you today, this one from
PC Magazine
. The 6.1-megapixel Nikon D50, which, according to Nikon, will list at $899.95 and will include a new 18- to 55-mm f/3.5-5.6 G ED Zoom-Nikkor DX lens. The 2-inch LCD is larger than the D70's 1.8-inch screen and a new higher-capacity battery. Otherwise, you'll basically find the same features as those on the Nikon D70: a 6.1MP CCD, 200-to-1,600 ISO range, compatibility with many of Nikon's Nikkor lenses and other lenses fitting Nikon's F mount, seven scene modes including Auto, and the ability to shoot in Nikon's RAW mode.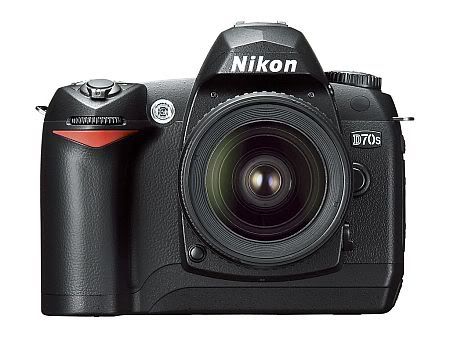 In their review, pcmag says-
"We love the D70s' feel and design as much as we did the D70's, and for those with larger hands, these two models may be preferable to the lighter Canon Rebel XT. The Rebel XT, however, ups the capacity ante to 8MP, which gives you the ability to print very large images, still besting the 6.1MP Nikons. The Canon kit (lens and body) is also cheaper than the D70s kit, although the Nikon lens is longer."
Decisions, decisions...
Click to read the rest of this Nikon D70s dSLR review...