The
Nikon D70s
builds on the success of its popular predecessor, the
D70
, with multiple internal and external refinements including an improved autofocus system, larger LCD monitor, the addition of a remote cord port, new graphic user interface, among several other enhancements. Designed for a broad range of consumers from experienced and amateur photographers to beginning photo enthusiasts and hobbyists, the D70s offers a proven track record of superior image quality, robust performance, and advanced new features.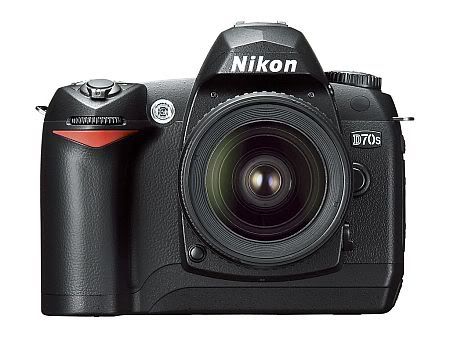 DCViews today have posted their review of this camera. They seemed to really like it-
"Seeing that Nikon already had a very good DSLR in the D70, it is interesting to see that they still managed to improve the camera with a number of welcome features. Among these is the new 1500mAh battery with a capacity of up to 2500 images per charge. Flash angle coverage has been improved to cover lenses up to 18mm and a comfortable rubber eye cup is now supplied as standard. Best of all is that existing D70 owners do not have to trade in their "old" camera but can bring it up to D70s standards by installing the new free firmware. With this the same performance updates that make the D70s stand out from the crowd become available to existing owners. These include improved auto focus, easier to read menu system and an in-camera menu page to support PictBridge direct printing.

However, if you consider yourself to be an enthusiastic photographer and are looking to buy a DSLR, you really can't go wrong with the Nikon D70s. After all what manufacturer has proved time and time again that its existing customers are as dear to them as their new ones. A mentality which is becoming increasingly rare in today's hectic consumer society."
Impressive!
Click here to read the full review...