Steve's Digicams
today released their review of the new
Nikon D70s
which is basically the popular D70 with a slightly larger LCD screen. The D70s comes with a new higher-capacity battery and a slightly improved, more readable menu structure. Otherwise, you'll basically find the same features as those on the
Nikon D70
: a 6.1MP CCD, 200-to-1,600 ISO range, compatibility with many of Nikon's Nikkor lenses and other lenses fitting Nikon's F mount, seven scene modes including Auto, and the ability to shoot in Nikon's RAW mode (called "NEF").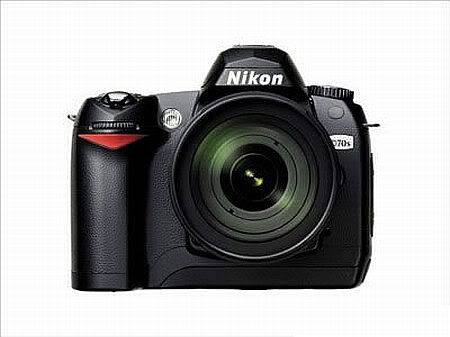 A quote from Steve-
"The D70s' image quality was excellent. Its exposure and autofocus system complemented each other, producing sharp, well-exposed images. The 5-point AF system is fast and accurate, and its predictive focus tracking is able to keep up with fast moving subjects. Its metering system is accurate and versatile, even allowing you to specify the size of the image circle used in center-weighted mode. Highlight noise is detectable in images captured at ISO 800, and noticeable at ISO 1600; noise is detectable in shadow areas at ISO 400, and noticeable at 800 and 1600. Image noise at high ISO settings is not quite up to the standard set by Canon's Digital Rebel XT, but the D70s' image sharpness and contrast were better than the XT thanks to it's higher quality 18-70mm kit lens.

In our test of the D70, I complained of a phenomena known as moiré, a visible pattern that occurs when one or more halftone screens are misregistered in a color image. I'm happy to report that I was unable to reproduce the moiré issue on the D70s."
As always, Steve's Digicam's reviews are top-notch. If you are serious about this camera, this is a must-read.
Click here to read the full Nikon D70 DSLR review.