The
Nikon D50
has the appearance and control layout of the D70, the major physical differences are size, weight and control layout. Under the skin the D50 has the same six megapixel CCD sensor as the D70. Anyone who has seen or handled the D70 will immediately see a strong resemblance in the D50, it's only when you start to examine the camera in a little more detail that you notice the differences. The differences between the two cameras are mainly found internally and in the amount of setting possibilities.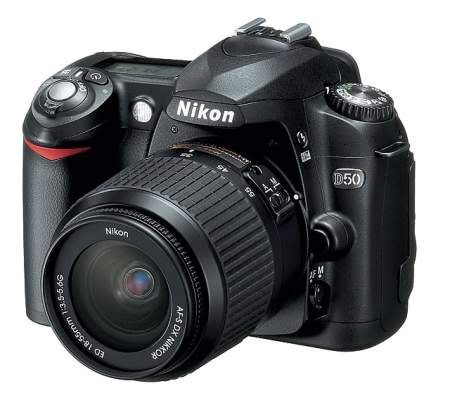 Nikon D50
LetsGoDigital have posted their review of the D50 and I quote-
"All in all the Nikon D50 is an excellent digital SLR camera. Ideal for those who have outgrown their compact camera or for those who want to take their first steps into digital photography. The Nikon D50 may be a so-called entry level model; nevertheless it offers the user almost everything. Nikon offers a model of the lowest priced segment; this will make us meet more Nikons in the street. The Nikon D70 already did very well, and the D50 will do equally well or even better!"
Worth a full read...
Click to read the rest of
Nikon D50
review.