Hot on the heels of
yesterday's review of the Nikon D2X dSLR by Steve's Digicams
, today
DPRview
has posted theirs.
The Nikon D2X digital SLR has a 12.4 million pixel DX format CMOS sensor, by default the D2X can shoot at 5 fps, however it has an interesting 6.8 milion pixel option which reduces the sensing area but increases the frame rate to 8 fps. Hence the D2X can be seen as two cameras in one, a 12.4 million pixel high resolution shooter and a 6.8 million pixel high frame rate shooter. The use of a CMOS sensor is new to Nikon but also new on this camera is a four channel read-out from the sensor and the ability to perform WB correction to the analogue data before it is digitized. To top it off, the D2X sports a wireless transmitter with 802.11 b/g support and wireless Capture Control (Nikon Capture 4.2)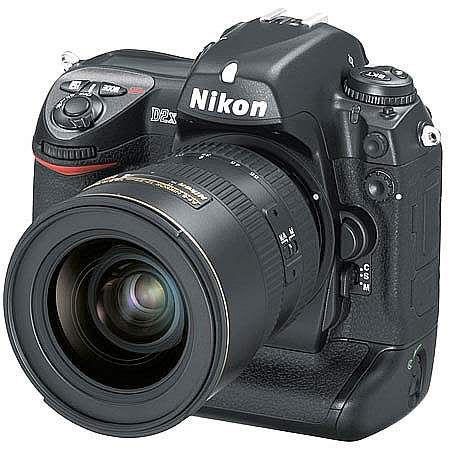 Here are a few words from DPReview-
"The D2X is a camera which grew on me the more I used it, its instant response and solid build instill a level of confidence unavailable in lesser cameras. You know that every time you press the shutter release the camera will respond instantly and you'll get the shot. As a photographic tool it's as close to perfection as I could imagine, there's really very little else you could want from a camera.
...
It's fair to say that with the D2X Nikon are well and truly 'back', a killer combination of the superb D2 body, a high resolution CMOS sensor and the added bonus of high speed shooting when you need it. What can I say? The ratio of Pros to Cons really sums up my whole feeling for the D2X, it's exactly what we expect Nikon to produce, a solid robust high performance digital SLR with superb image quality, build quality and a confidence inspiring sense of presence. You know, I may well buy one myself!"
Can't ask for a better recommendation than that.
Click to read the rest of this review...