For you Pros out there, don't miss Steve's Digicams review of the Nikon D2X, a camera four years in the making. This camera makes my mouth water except for the weight of it.
The
Nikon D2X
digital SLR has a 12.4 million pixel DX format CMOS sensor, by default the D2X can shoot at 5 fps, however it has an interesting 6.8 milion pixel option which reduces the sensing area but increases the frame rate to 8 fps. Hence the D2X can be seen as two cameras in one, a 12.4 million pixel high resolution shooter and a 6.8 million pixel high frame rate shooter. The use of a CMOS sensor is new to Nikon but also new on this camera is a four channel read-out from the sensor and the ability to perform WB correction to the analogue data before it is digitized. To top it off, the D2X sports a wireless transmitter with 802.11 b/g support and wireless Capture Control (Nikon Capture 4.2).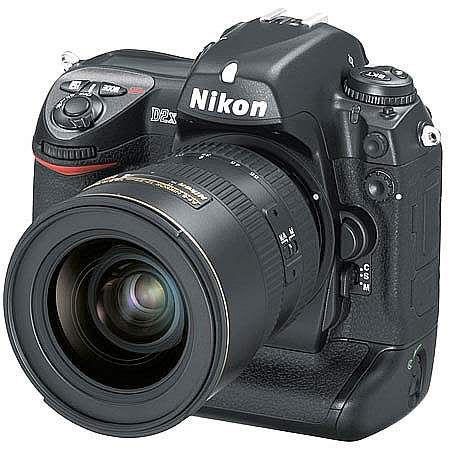 Here is what Steve's Digicams had to say-
"The Nikon D2X is a bit of an enigma. With both full-frame and High Speed Crop modes, it is versatile like no other camera, equally at home in a studio or a sports arena. It is feature rich, offering the exposure controls and Custom Settings demanded by professionals. Its 12.4 megapixels of resolution, while lagging the 16.7-megapixels of Canon's 1Ds Mark II, set a new standard for Nikon and will be well-received by those with large investments in Nikon glass. But I am a bit disappointed with the shadow noise present in images taken at ISO 200 and above. Nikon attempted to mitigate the problem with their in-camera High ISO Noise reduction feature, but its effectiveness is only fair and you lose image detail as a result; a better solution is the use of 3rd party noise reduction applications. Studio and commercial photographers who don't rely on high ISO settings will be happy with the long-awaited D2X, but photojournalists and sports shooters who need the camera's full range of sensitivity should carefully evaluate the D2X's image noise before parting with $5000."
Click to read the rest of this review...