The
Nikon Coolpix 7900
joins an increasingly crowded field of small, 'point and shoot' 7 megapixel cameras from most of the major players, and goes head-to-head with popular models such as Canon's SD500, Sony's P150/P200 and Casio's EX-Z750. So does the latest Coolpix have what it takes to stand out in an increasingly competitive market?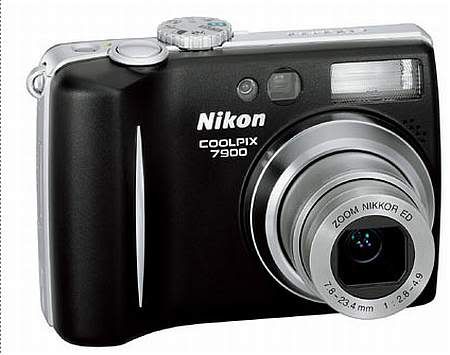 Photoxels have posted their review of the Coolpix 7900. Some of the features they liked were-
"After finishing the review of a digital SLR, the Nikon Coolpix 7900 feels positively small and unobstrusive in my pocket. It is a very attractive point-and-shoot digital camera in a black and chrome body that feels very solid. Nikon is one of the few manufacturers that provide somewhat of a secure handgrip on a compact model.
...
So, if you are an advanced amateur photographer and want a compact take-anywhere P&S digital camera -- and have felt frustrated using P&S cameras to date -- check out the Nikon 7900 for a frustration-free and feature-rich digital camera. Not only are there great and practical features available, but they are easily accessible, intuitive to apply -- and they work!"
Click to read the Nikon Coolpix 7900 review...