The latest version of the world's top image editor is rich with improvements for every type of user. Photographers gain the most, but
Photoshop CS2
will also bring smiles to film and video producers, print and packaging designers, and Web publishers.
The new version also has interface and automation enhancements that boost productivity. All of this is wrapped within an interface that will feel pleasantly familiar to Photoshop veterans—and occasionally daunting to new users.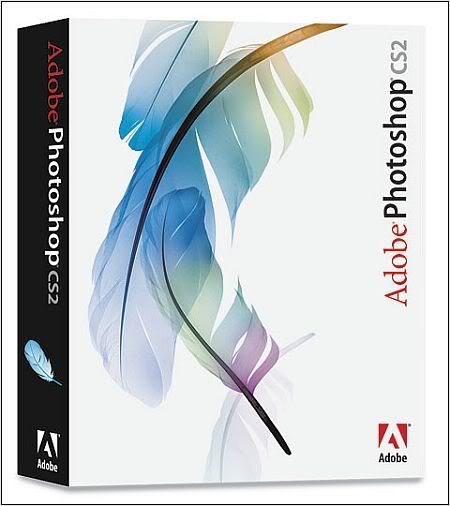 Vincent Bockaert has written a review of Photoshop CS2 which has just been posted on
DPReview
's site.
According to Vincent-
"Photoshop CS2 offers again a range of very impressive features, with HDR, Warp, and Smart Sharpening being my personal favorites. However, many of the new features are only applicable to a narrow range of images. For instance, HDR is interesting but only applies to static high dynamic range scenes, while Vanishing Point is not something you will find yourself using as frequently as the Healing Brush or Shadow/Highlight, or the histogram palette, unless you are into architectural photography. Likewise, barrel and pincushion distortion do not need to be corrected frequently and can be corrected (even more accurately) by freeware plug-ins like PTLens. However, the upgrade still offers a very attractive bag of goodies if you add things like the Warp tool, Spot Healing Brush, improved Camera Raw, Smart Sharpening, and the many other workflow enhancements not mentioned in this review which focused mainly on the photographic aspects.

At US$149 or 25% of the US$599 price of the stand-alone full version, this upgrade comes at a reasonable price tag, preserving most of your original investment in an earlier version of Photoshop. If you are still running Photoshop 7 (or an earlier version), it is certainly worthwhile upgrading to Photoshop CS2 now as you get two (or more) upgrades at only US$149."
Click here to read the complete
Adobe Photoshop CS2 review.
Vincent Bockaert is the author of
The 123 of digital imaging Interactive learning Suite
featuring Adobe Photoshop Elements 2 & 3 and Photoshop 7, CS & CS2