Today, Steve's digicam's has also reviewed the Panasonic Lumix DMC-FZ4. This is a 4-megapixel digital camera with a high-quality Leica 12x optical zoom. The Leica DC Vario-Elmarit 12x zoom is equivalent to a 35 - 420mm zoom on a 35mm camera with a F2.8 to F3.3 maximum aperture. Panasonic's advanced MEGA O.I.S. (Optical Image Stabilizer) enhances the camera's telephoto zoom capabilities, helping to deliver sharp, vivid images even when taking handheld telephoto shots or shooting in low light. This feature uses motion sensors, which detects even slight hand movement and integrally links the lens control to the motion of the camera to reduce jitter. Here is what Steve has to say about this camera-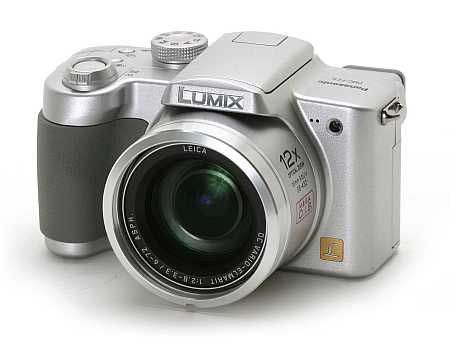 "Panasonic's entry-level "Super Zoom" model for 2005, the Lumix DMC-FZ4 features a 4.0-megapixel imager combined with a powerful Leica 12x optical zoom lens. This point-n-shoot camera offers an exposure mode for users of all experience levels. Its Simple mode automates all exposure controls, allowing beginners to obtain good results without any fuss; its useful set of Scene modes also help beginners cope with unusual subjects and conditions. Program mode exposes the novice user to the FZ4's ample controls, including white balance, ISO, metering, and focus mode. Enthusiasts will enjoy both Aperture and Shutter speed priority modes, as well as a full Manual mode which allows you to have complete control over the exposure settings.."
If you are considering buying this digicam it would be well worth your time to check out Steve's full review.
Click here to read the full review...