Photobird.com have today posted a review of the Olympus Stylus 500 digicam, a compact five megapixel, three times optical zoom digital camera. As with other mju models this camera has a metal weather-proof case and, like the mju mini, doesn't have an optical viewfinder. This digital camera is very much built for the point-and-shoot audience with minimal manual control and 21 automatic shooting modes.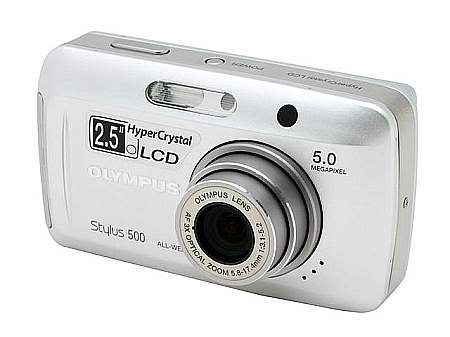 DigitalCameraInfo.com reviewed the Stylus 500 and have this to report-
"The Olympus Stylus 500 enters into the highly-sought area of the digital camera market, offering a 5 megapixel 1/2.5" CCD sensor, 3x optical zoom lens, and 2.5-inch LCD screen. The Stylus 500 may have trouble competing, depending on how flexible its retail price turns out to be. Olympus tagged it at $349.99, which seems incredibly overpriced for limited capabilities. However, over time, retail prices always bend – especially with increased consumer delay."
Click to read the rest of this review.