Photobird.com
have today posted a review of the Olympus Stylus 500 digicam, a compact five megapixel, three times optical zoom digital camera. As with other mju models this camera has a metal weather-proof case and, like the mju mini, doesn't have an optical viewfinder.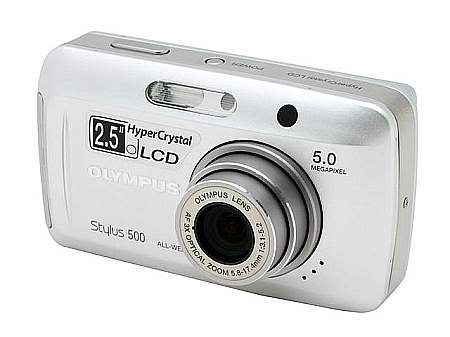 They had these comments to make-
"I was pleasantly surprised with the Olympus Stylus 500 when I opened the box and held it in my hands for the first time. And I'm still quite impressed. These days, Olympus digital cameras don't seem to get as much exposure as other digital cameras, unfortunately, but the Olympus Stylus 500 is one slick camera that gives other cameras in its class a run for their money. It may not be the thinnest camera in its class, but it's definitely got the features and the price to compete.
...
The Olympus Stylus 500 should definitely be on your shopping list of possible digital cameras if you're looking for a tiny, easy-to-use 5 megapixel camera with a large LCD screen. The quality of the photos is excellent and the camera starts up very fast. You may need to take a little more care with this camera due to its construction and susceptibility to scratches, but overall, it's a great little camera that you'll be happy to have with you. "
Click to read the rest of this review...