Eastman Kodak Co. has today announced two new digital camera models that start a new series in the company's EasyShare brand.
The KODAK EASYSHARE V550 and V530 zoom digital cameras break new ground in blending video and still photography. For the first time, videos can be automatically turned into stop-action still pictures perfect for printing and sharing. Record longer, TV-quality videos with sound — up to 80 continuous minutes — while using less memory storage *. Avoid on-screen shaking with built-in image stabilization technology, and zoom in on video subjects in real time using the professional-caliber SCHNEIDER-KREUZNACH lens. Then watch the videos with friends on the cameras' big, bright, crisp LCD screens, viewable from nearly any angle.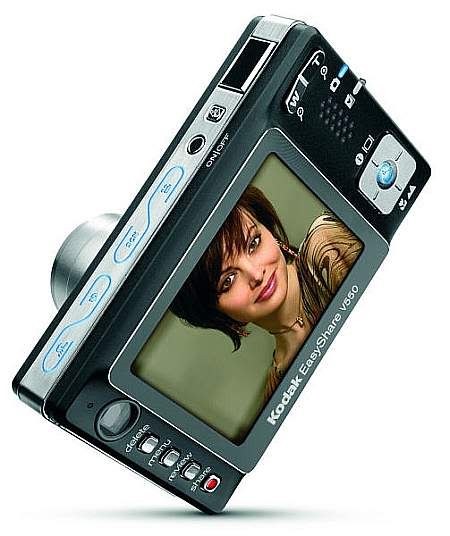 "With women buying more than half of the electronic items sold in the United States, Kodak is designing new products that particularly appeal not only to women's sense of style, but also a desire to simplify their lives," said Mary-Irene Marek, worldwide marketing manager at Kodak. "The new EASYSHARE V-Series cameras make it incredibly simple to take and share videos and pictures, while being chic, fashionable and small enough to slip into the newest designer handbag."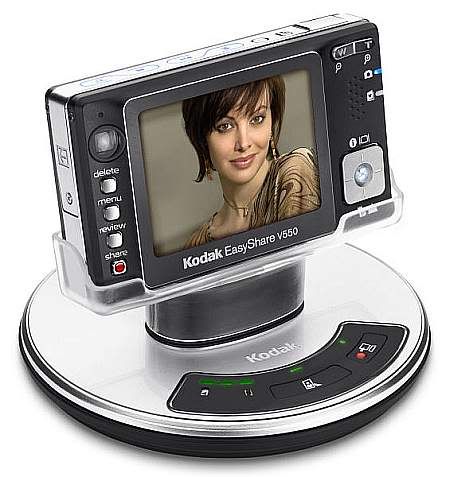 Click to read the rest of this announcement...