The Imaging Resource Page has some breaking news on new products from from the Tianjin Samsung Opto-Electronics Co. Ltd. shown at the 2005 Shanghai Imaging Expo.
Something about the Digimax Pro 815 is grabbing quite a bit of attention, thanks to its Schneider-Kreuznach Varioplan lens, which features a whopping 7.2 - 108mm
15x optical zoom.
I can tell you one thing, a 15X zoom is going to be darn near impossible to use without a tripod.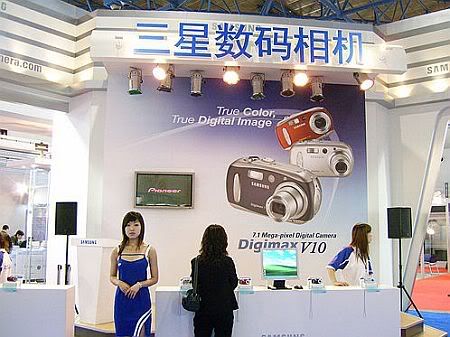 Click here to see what all the fuss is about.