DPReview
have posted their review of the
Panasonic Lumix DMC-LZ2
Digital Camera.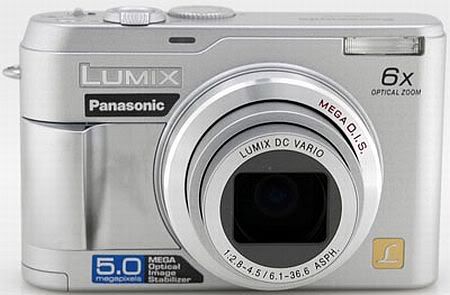 They have this to say (and much more) about this camera-
The Panasonic LZ2 promises a lot for under $300, and in the most part it doesn't disappoint. For one thing offers a longer zoom range than just about every other major-brand 5MP camera in its price range, and that's before you throw in the undeniably useful image stabilization system. It's as well built as can be expected of an all-plastic 'entry-level' camera, seems pretty tough and handles a lot better than it looks. The images produced are - if you keep the ISO low - very sharp, and detailed, and color, contrast and white balance leave little to complain about.

On the downside there's the noise issue - and it's a biggie if you like to push the 5 megapixels to their limit and print at larger sizes (say 8x10 inches). Even ISO 100 shots have some visible noise, though this is partly due to Panasonic's rather unusual approach to noise reduction, which is obviously designed to retain as much visual 'sharpness' as possible, something it does by turning high ISO shots into something resembling a watercolor special effect (that gets gradually worse as the light levels drop). The visibility of the noise (which is about the same, measurably, as most competitors) is exacerbated by the relatively high sharpening applied in-camera.

The lack of an autofocus illuminator - and low resolution LCD screen - are obviously cost-cutting exercises, but overall the LZ2 doesn't feel anything like a 'budget' model. It doesn't have the sex appeal of a Canon Ixus (or Panasonic's own FX7), and it is missing any real manual controls, but if you want a decent long zoom on a small camera, then this is by far the best value on the market today. The image stabilization means you can shoot at lower ISO settings without worrying so much about camera shake, something you won't find on any similarly-priced camera, big zoom or not. So then, as with any camera built to a price, the LZ2 offers something of a compromise, but it's a compromise I suspect many people on a tight budget will be happy to accept.

And so, because it offers so much 'bang for your buck, is capable of taking remarkably good pictures, is effectively in a 'class of its own' and is so easy to use, the LZ2 hits just about enough targets to warrant a dpreview 'Recommended'.
Be sure to
swing by DPReview to read the full review...