Ken Rockwell has posted an article entitled "
Nikon D50 Review Test and User Guide
"
According to Ken,
The D50 is 90% of the D70 and D70s for a lower price.
Ken also says-
"The Nikon D50 is a great camera for basic photographers, non-photographers or backup. Image quality should be identical to the D70 and D70s, which means brilliant 12 x 18" prints that many people confuse with prints from a medium format film camera. Most people will never miss the few features I would, so if you don't have any idea what I'm talking about in my comparisons get a D50 and you'll love it."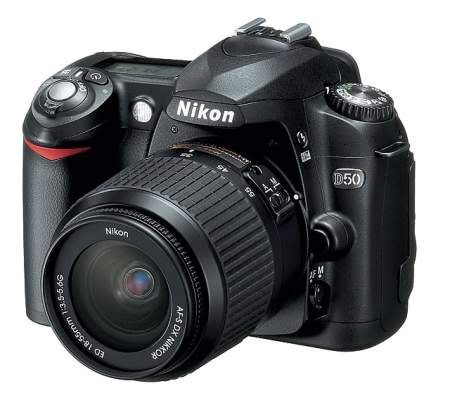 Nikon D50
Click to read the entire
Nikon D50
Review Test and User Guide.