Pocket Lint
have printed their review of the
Fujifilm FinePix S3 Pro
. This has got to be the nicest digital SLR out there right now. I'd love to have one of these.
The
S3 Pro
is unique among digital SLRs in that it has a sensor designed specifically to capture more dynamic range. The
SuperCCD
SR II has two photodiodes at each photosite, the 'S-pixel' captures normal dynamic range, the 'R-pixel' is smaller, has a lower sensitivity and hence can capture additional highlight detail.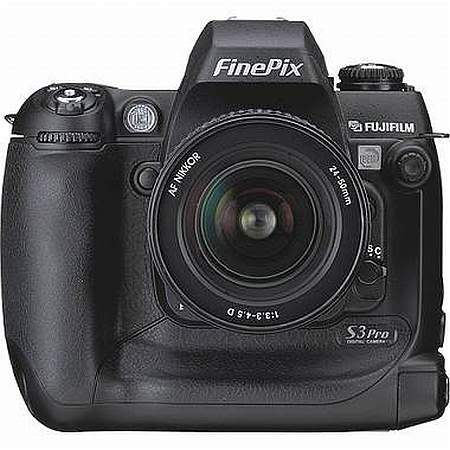 They have this to say-
"The camera has better processing algorithms over its S2 sibling and associated image handling systems combined with the new sensor for improved dynamic range, improved tonal capabilities and better colour balance, combined with the less image noise and improved picture quality.

Although the S3 Pro looks overpriced compared to many of the D-SLRs appearing on the market, it must be remembered this is not a sports photographer's snapper. It offers uniqueness with its wide dynamic range thanks to the dual pixel layout that makes it a real social photographers tool where skin tones and whites (of wedding dresses) are the key to a good shot. A corker then, but one for a niche within niche of the photo market."
Click here to read the full article...