Ever need to take studio shots on site but don't want to lug the whole studio system there? Sharpics Inc, in San Diego, California have the just the trick. They have developed the
D-Flector
, a line of portable studios for product photography.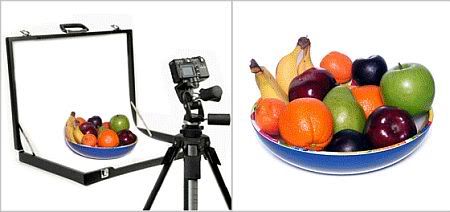 What makes the
D-Flector
so unique? Clearly portability sets this product apart. As well, the background contains an innovative reflective material that activates when photographed with flash or strobe as the main light source. The result is a pure, white background. You can literally photograph items from your desk or tabletop. It resembles a briefcase and can virtually go anywhere. Time is money and this product will save you a lot of time.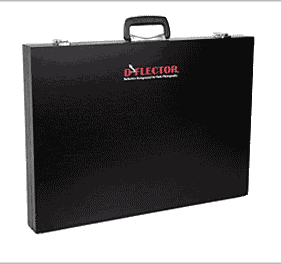 Visit their website:
www.sharpics.com
to find out the exciting details of the
D-Flector
. Also while on the web site check out their
"Dr. D-Flector Advanced Tips"
. There are some excellent ideas on how to work with the unit in there.
Click here to learn more about the D-Flector Portable photo Studio...