Here is a solid performer with 3x optical zoom lens and 2-inch LCD screen, the 7.1-megapixel
Canon PowerShot SD500 Digital Camera
. This camera packs a lot of power into its steel-colored, sleek and compact body and should be a popular model within the high-resolution, compact camera realm this year.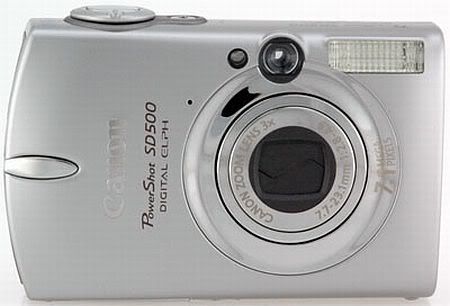 DigitalCameraInfo have posted their review of this curvy compact and say-
"The Canon PowerShot SD500 now leads the Digital Elph line with 7.1 effective megapixels on a large 1/1.8-inch CCD, but strays from the sharp lines of the previous models. With its Perpetual Curve Design and compact body, the digital camera has a stylish look that can easily slide into a shirt pocket. The SD500 has many impressive features, including a custom self-timer that can be set from 1-30 seconds, a nice range of movie modes with a 60-frame-per-second Fast Frame Rate setting offered, as well as an exhausting selection of color modes that may lead users to abandon Photoshop altogether. The SD500's most glaring hindrance is the lack of manual controls offered at its price point. At $499, consumers are purely paying for style and megapixels. While both are provided, the majority of consumers are not looking to make 20x30-inch prints of snapshots. While the PowerShot SD500 is an easily portable digital camera with an abundance of features, intrigued consumers should be sure that the camera's limitations will not get in their way before purchasing."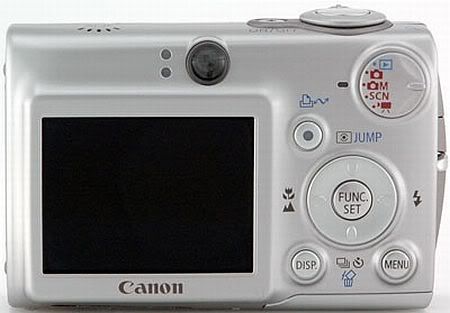 Click here to read the full review...