Canon Japan
has today announced a new digital camera model based on its popular
PowerShot S1 IS
long-zoom digicam.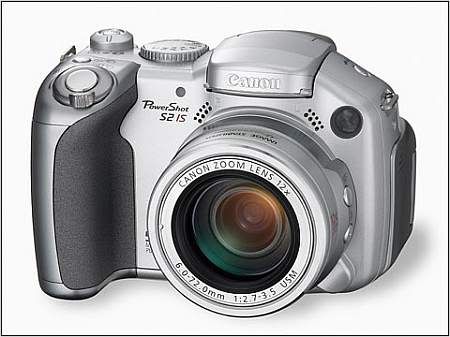 PowerShot S2 IS
features super-responsive 2.4 fps captures, start up times and auto focus speeds almost twice as quick as that of its predecessor, 18 shot modes and shutter speeds to 1/3,200 of a second. The processor even makes it possible to capture a maximum resolution digital still whilst shooting video. As well as giving camera performance a real boost, DIGIC II also improves colour rendition and white balance accuracy, as well as speeding up playback review and scrolling. A USB 2.0 Hi-speed interface is provided for super quick image and video transfers.
"This is perhaps our most versatile digital still compact ever," commented Mogens Jensen, Head of Canon Consumer Imaging Europe. "With both digital camera and digital video camera functionality rivalling many dedicated single function devices, the PowerShot S2 IS represents a convergence of Canon's core imaging technologies in the areas of lens, image processing, digital still camera and digital video camera development."
Click to read the rest of this article...