Jim Beecher has on his
website
an ebook online you can read called
PATH
, with free downloads. Jim tends to think of photography in terms of the photographer rather than the nut and bolts and the processing. I know that a lot of the photographs I take say a lot about me and not really much about the camera I used.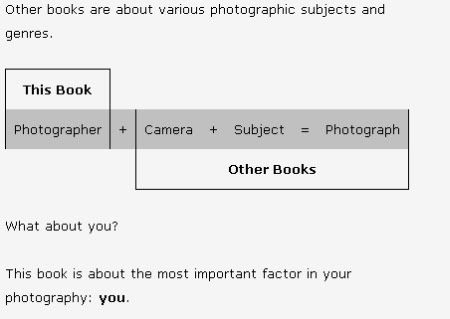 In one chapter Jim quotes Cartier-Bresson,
His way-of-working was his raison d'être for photography:
Actually, I'm not all that interested in the subject of photography. Once the picture is in the box, I'm not all that interested in what happens next. Hunters, after all, aren't cooks.
Have a look at Jim's website
; he has some good ideas there presented in a unique style.