If you're interested in a digital camera with a 5.1-megapixel CCD, a large 2-inch LCD, world-class 5x optical zoom lens, and an inspiring array of manual and automatic functions then have a look at the Olympus C-5500 Sport Zoom.
DigitalCameraInfo
have just reviewed this Digital Camera.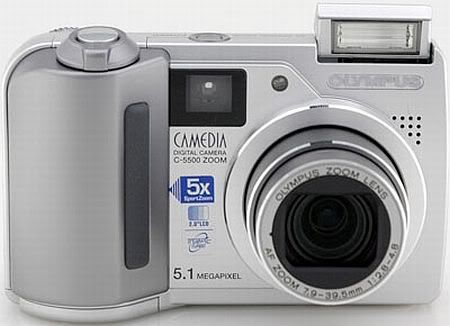 They conclude-
"The Olympus C-5500 has a full automatic mode, both Shutter and Aperture Priority modes, 11 scene modes, and a manual mode. These provide a versatile range of shooting options for both beginning and intermediate users. Beginners who purchase this camera can expect to keep it for several years as it's easy to grow with and the pixel mapping function can fix dead pixels when activated. The 5x optical zoom lens offers a longer range than most digital cameras in its price range. The image stabilization function complements the C-5500's optical zoom and movie modes. The 5.1-megapixel Olympus camera does disappoint users with a burst mode that is slower than the advertised frame rate and some vague icons in the menus which impede ease of use. However, for the retail price of $349.99, consumers will have a hard time finding another combination of manual functionality, long zoom, 5 effective megapixels, and an image stabilization feature."
Click here to read the full review...