Olympus
is offering some nice rebates on EVOLT E-300 digital SLR and accessories. Don't miss out.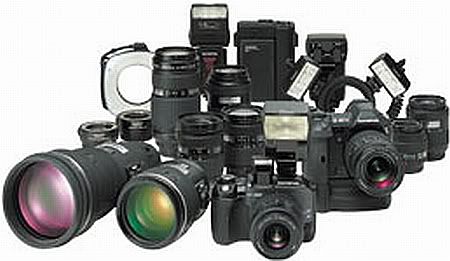 They include $100 off the camera body, the 14 - 45 mm kit, or the new two lens kit (which includes the 14-45 and a 40 - 150 mm lens as well)
$10 off the power battery grip
$50 off the FL-50 flash.
The two lens kit: $999 after rebate for an 8 Megapixel D-SLR with two lenses.
There are also rebates available for the Zuiko digital lenses, ranging from $50 to $700.