According to DCViews, Hitachi has introduced a new digital cameras, the HDC-531.
The Hitachi HDC-531 is a compact 5 megapixel digital camera, featuring 3x optical zoom and a 2.5 inch LCD monitor. The camera comes with audio and video support and images can be stored on SD memory cards.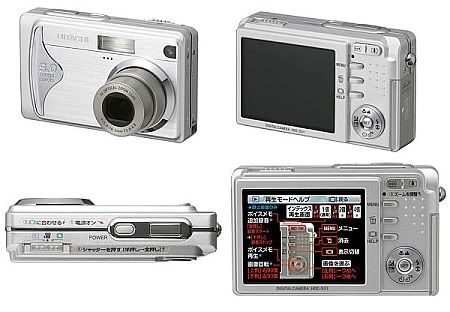 My question is, will these cameras with no view-finders last? Are view-finders becoming a thing of the past?