Nikon's latest series of digital cameras offer technology that makes it easier to take high-quality, sharply focused portraits. The Face-priority AF function uses the latest digital technology to automatically detect a person's face at typical portrait taking distances, then, operating based on real photographic techniques, activates autofocus to focus upon the face area.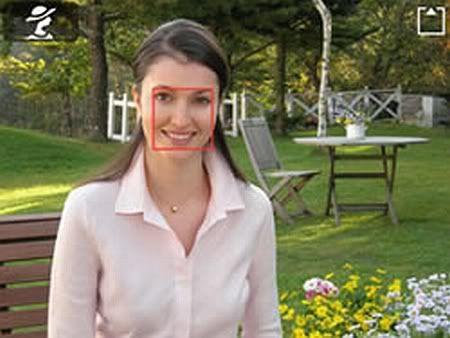 Here's how it works: when you're ready to take a portrait, select the camera's Portrait Mode and Face-priority is automatically activated. A special digital detection program will scan for facial details and then control autofocus operation based on the location of the detected face in the scene. Even if the subject moves, or as the photographer recomposes the picture, Face-priority AF will respond and keep focus on the subject's face. Manual techniques that formerly required the photographer to use focus lock can be avoided in favor of the new automation of Face-priority AF. It's faster, responsive to creative composition, and makes portrait picture taking easier than ever.
You'll find these features on the Nikon
4600
,
5600
,
5900
,
7900
and also the recently introduced
S1
.