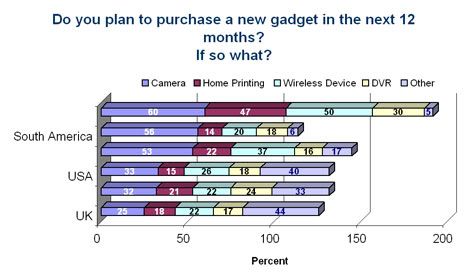 DigitalCameraInfo found an interesting study
done by Global Market Insite, Inc.
In relation to the demand for digital cameras, home printing equipment will also be a hot purchase item in 2005. Wireless devices will also sell off the shelves, according to the survey. 63 percent of survey respondents upgrade their mobile telephones most often. Purchasing influences vary worldwide.