Lots of features are jammed into this beautiful 3.46-by-2.24-by-0.66-inch stainless-steel case. Casio managed to find room for a 2-inch LCD and a 2.8X optical zoom on the
Exilim EX-S100
, while retaining a sensible, easy-to-use control layout. It boasts excellent performance and is packed with fun features, including do-it-yourself user-definable scene modes and in-camera HTML album generation.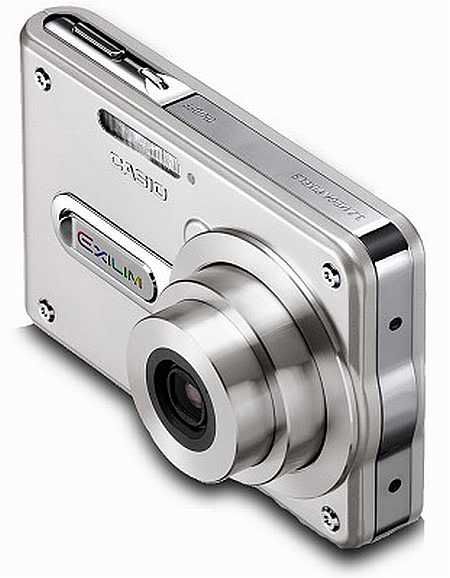 Casio Exilim EX-S100
This little shooter offered good to excellent performance in most categories, including shutter lag times of 0.3 second under high-contrast lighting and a mere 0.4 second under low-contrast illumination, even though there is no autofocus-assist lamp. The optional Pan Focus setting turns off the autofocus completely and allows taking photos with almost no shutter lag--about 0.1 second in our tests.
Read the full review of the
Casio Exilim EX-S100
.