Digital Camera Resource Page
has released their finalized review of the uniquely styled
Sony Cyber-shot DSC-M1
.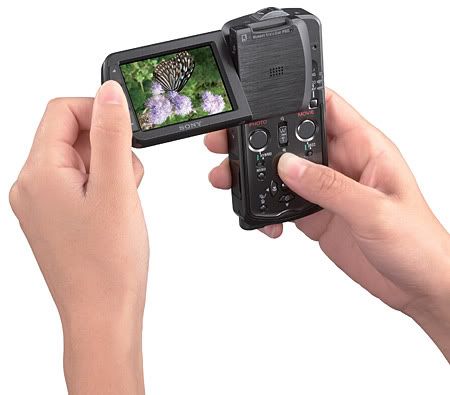 He writes:
"While it looks a heck of a lot like a camera phone, the Sony Cyber-shot DSC-M1 ($600) can't make or receive calls. Rather, it's a unique combination of camera and camcorder, though that's not necessarily how Sony wants you to see it. The M1 combines a 5 Megapixel camera (mostly parts from the DSC-T1), enhances its movie recording functionality by using the MPEG4 format, and throwing it into a body unlike anything else on the market.

People probably won't buy the M1 for its picture-taking abilities: they can get that elsewhere for less money. Instead, it's for people who want to take higher quality movie clips with less of a hit on their memory cards. Since the M1 uses MPEG4, you don't need a fast Memory Stick Pro card to record video at the highest quality -- any regular Memory Stick Duo card will work. This new movie feature is called MPEGMovie4TV (versus MPEGMovie VX on other recent Sony cameras)."
Does the M1 take great pictures AND videos too?
Find out now in our review!