DPReview have posted their review of the
Sony Cyber-shot DSC-L1
. The ultra-compact camera could be described as a zoom version of the Cyber-shot U series, though it sports a larger 1.5-inch LCD. It also boasts 4.1 megapixels and VGA quality movie mode at 30 fps. Its new 3x optical zoom is considerably more compact than any Sony lens before it and provide a wide-ish angle lens at 32mm.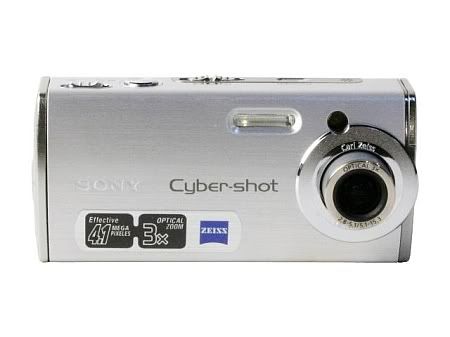 They write:
"Another month, another cute, easy to use and reliable Sony point-and-shoot camera. The DSC-L1 offers little in the way of innovation, instead you get a simple, fast, very small, very nicely designed and well put together little camera you really can carry anywhere. Picture quality is fine, though of course any camera/lens this compact is going to present some kind of compromise, and the L1 compares well with competitors such as the Canon SD300 and Olympus Stylus Verve Digita (both of which sell for slightly more).

The price is good, and I wouldn't hesitate to recommend the DSC-L1 as a second camera - in the couple of months I've been testing it, this is the one camera that I've had with me virtually every waking minute. It is cameras like this that help maintain the significant advantage a dedicated camera has over a camera phone - and it's a lot smaller than most cell phones too. It doesn't do much more than point and shoot, but it does that very well (Canon et al could learn a lot about fast focus from Sony), and my only serious complaint is that I'd like a slightly more powerful flash - everything else is fairly minor.

In the increasingly competitive sub-compact market Sony - like everyone else - has a fight on its hands to stand out from the crowd, and the DSC-L1, which takes all that was good about the Cyber-Shot U series and adds a much-needed zoom and bigger screen, has as good a chance as any of grabbing a slice of the action."
See what else they made of the Cyber-shot DSC-L1 in their review here
.