Olympus News Release: OLYMPUS ANNOUNCES THE D-630 ZOOM: THE ULTRA-SLIM DIGITAL CAMERA THAT GOES EVERYWHERE YOU GO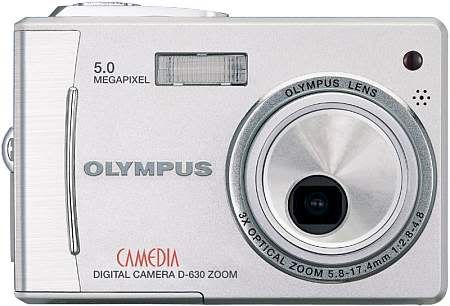 5.0-Megapixel Image Sensor, 3x Optical Zoom, Large 2.0-Inch LCD and Built-in Help Guide in a Slim Metal Body
Olympus is excited to announce the D-630 Zoom ultra-slim 5.0-megapixel digital camera, featuring an elegant new design for compact portability. The minimalist beauty of this thin, brushed metal camera is much more than skin deep, with loads of features specifically designed for simplicity. Every action is accessed directly from the camera's menu, which is easy to view in the large 2.0-inch LCD. A built-in help guide provides new users with all the information they need. And automatic scene modes ensure fabulous results in even the most difficult-to-capture lighting situations.
"At Olympus we believe that great design should be reflected throughout the camera, from the way the camera body looks and feels in your hands, to the usability of the features, to the quality of the pictures it captures," said Naoki Tai, product manager, Olympus Imaging America Inc. "The D-630 Zoom is designed to appeal to users who appreciate simple, elegant design and want a camera that is as attractive and portable as it is easy to use."
Click to read the rest of this article...