PC Magazine rates the Nikon Coolpix 8800 a 3.5 out of 5 in their review. Sean Carroll says of this camera: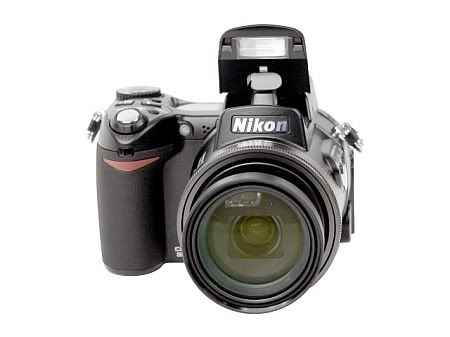 We define superzooms as cameras with a 10x or greater zoom. We define the enthusiast models as the all-in-one cameras at the high end of the price scale that can create very large images and give the shooter a lot of control. Until recently, these two segments were very cleanly delineated. But not anymore, thanks to Nikon's 8-megapixel Coolpix 8800, an enthusiast camera with a superzoom lens.

The 8800 is a big, expensive camera. If you're looking for a point-and-shooter for casual shots, it probably isn't for you; serious enthusiasts, however, will love the images it produces, if not its speed.
Click to read the rest of this article...