Nathaniel Hansen over at DigitalCameraInfo has posted a first look review of the Nikon Coolpix 7900 and says: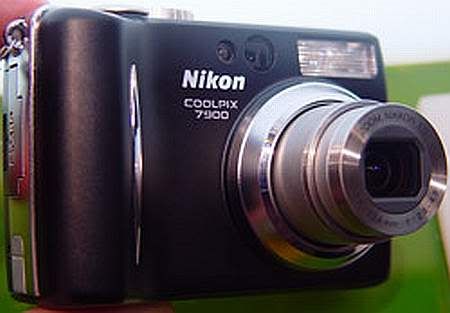 The Nikon Coolpix 7900 is a great consumer digital camcorder with a reasonable price point for what is included. Stocking 7.1 effective megapixels, a 3x optical zoom lens and 2-inch LCD, the Coolpix 7900 is equipped for substance. With a cornucopia of preset modes, covering every conceivable shooting scenario, a great help button, an intuitive layout and an easily navigable menu system, the Coolpix 7900 can apply to any level user. It's weightier than previous models, although I feel this adds to its ease of use and handling ability. The software package included isn't a personal favorite, and I would recommend users getting their hands on any Adobe Photoshop product. They have programs designed for varying degrees of skill sets and their design and approach to photo imaging is intuitive and fully supported with both printed literature and web based materials. That sounds like a shameless plug for Adobe, but in my experience I have found their software to shadow the rest.
At this point, without having tested or extensively used the camera, what's not to like about Nikon's newest parley into the consumer digital camera world? Only time will tell, once the camera undergoes the rigors of digital boot camp and either survives and becomes a credible piece of technology, or crumbles under the weight of scrutiny.
Click to read the rest of this article...