The folks at
CNET
have published their review of the Kodak EasyShare CX7330 and award it a rating of 6.8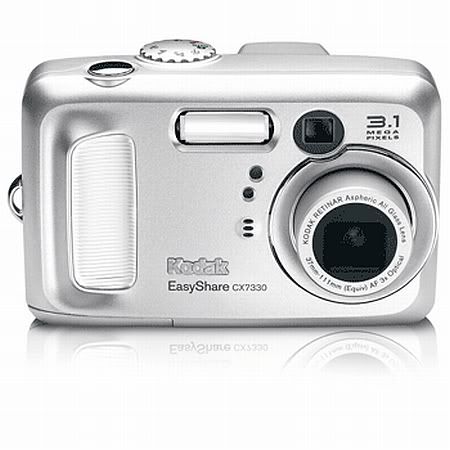 With its uncomplicated feature set and its foolproof photo-sharing system, Kodak's 3.3-megapixel EasyShare CX7330 breaks down most of the barriers faced by digital newcomers. Kodak has ensured that the journey from taking the camera out of the box to snapping a first picture is painless. And the CX7330 is priced very competitively, to boot. You'll just have to add the cost of an SD card. A set of rechargeable AA nickel-metal-hydride batteries is also highly recommended.
...
Under most conditions, the CX7330 delivered appropriate exposures. High-contrast shots, however, showed washed-out highlights, but shadow capture was good. Colors were true and, when properly exposed, showed good saturation. Purple fringing and other chromatic aberrations were minimal, and though the CX7330 had trouble capturing fine details, they won?t be missed in average-size snapshot prints.
Click to read the rest of this article...