Casio has today announced to new additions to its Exilim range with the 7.2 megapixel Exilim EX-Z750 and the 5 megapixel Exilim EX-Z57, which boasts Casio's biggest LCD yet at 2.7 inches.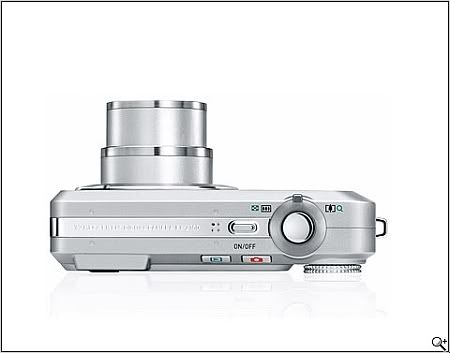 The Z750 offers a wide shutter speed range of 60 - 1/6000 sec and MPEG-4 movie capture, which has a Past Movie function enabling video recording to begin from five seconds before the shutter is pressed. The Z57 does away with a viewfinder altogether as it's replaced by that large LCD, and a proprietary Super Life battery is said to give 400 shots per charge. Both cameras come with an AC adapter cradle for recharging batteries and viewing stills and movie footage on a television via AV out. The Exilim EX-Z750 and Exilim EX-Z57 will be available in April.
The CASIO EXILIM ZOOM EX-Z750
The EX-Z750's 7.2 megapixel CCD delivers excellent picture quality with remarkably high definition, while the optical 3 x zoom lens and large 2.5" TFT colour display makes framing and sharing shots a breeze. In addition to standard automatic operation, an extremely versatile array of shooting functions enables users to achieve a variety of photo effects. Using MPEG-4 format, high quality movies can also be taken in VGA size (640 x 480 pixels) at 30 frames per second. CASIO has included its EXILIM Engine to reduce power consumption and its SUPER LIFE battery to enable an impressive 325 shots (CIPA standards) on a single charge. When set in its cradle, an AV out connection allows the user to view and share the photos or movies taken on their television.
The CASIO EXILIM ZOOM EX-Z57
The extra-large 2.7" TFT colour display represents an amazingly brilliant picture for framing and viewing without compromising the compact and sleek design. The EX-Z57 features 5 megapixels and a 3x optical zoom lens for capturing photos of remarkable quality. The extra-long battery life of approximately 400 shots (CIPA standards) on a single battery charge assures users that they can enjoy shooting and sharing at their pictures over and over again without ever worrying about running out of power.
Click to read the rest of this article...