SONY'S BEST-SELLING CYBER-SHOT P SERIES CELEBRATES FIVE GREAT YEARS WITH INTRODUCTION OF 7.2-MEGAPIXEL DSC-P200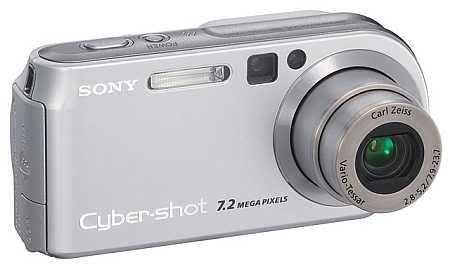 LAS VEGAS, (CES, Booth #N109), Jan. 5, 2005 Five years after the Cyber-shot Series first hit the market, the new DSC-P200 is expected to capture the hearts of consumers with unsurpassed grace, speed and style. Loaded with 7.2 megapixels, this compact point-and-shoot digital camera puts spectacular photos in the palm of your hand.
More compact than its predecessor model, the P200 camera slips comfortably into a shirt pocket or handbag. The camera's slimmed down design makes it even more convenient for users to snap breathtaking photos anytime, anywhere. It will be available next month for less than $400.
"Since the Cyber-shot P Series was introduced, it has been one of our best selling camera families," said Hiroshi Takahashi, vice president for digital imaging products at Sony Electronics. "The P200 will take this to greater heights with its advanced features, lower pricing, and more compact design."
Blazingly Fast
The new P200 model is powered by Sony's own Real Imaging Processor™ circuitry, which delivers extremely fast start-up and shot-to-shot times, and puts extra speed and muscle behind automatic features like auto focus and auto exposure. You'll never have to worry about missing a shot because the camera is always at the ready.
The new model features a Carl Zeiss® Vario Tessar® 3X optical zoom lens and a generous 2-inch LCD screen, making it easy for friends and family to gather round and enjoy images the moment they are captured.
Read the whole Sony Cyber-shot DSC-P200 here...