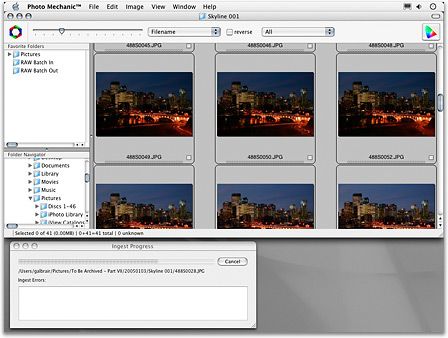 Digital photography guru Rob Galbraith has
written an article
on
his site
entitled "
Photo importing, RAW+JPEG handling get major boost in upcoming
Photo Mechanic 4.3
" in which he states:
"We've long been unabashed fans of Photo Mechanic.

The photo browser from software developer Camera Bits has been a central part of our digital workflow since 1997. Not because it has had an extensive feature list, or because new features were being added every other week. But because the things that it did it did very well, better than any competing product we looked at.

In the last year or so, however, Photo Mechanic's development schedule has been turbocharged: Camera Bits is growing the program's capabilities at a much more rapid rate than ever before."
What's New in 4.3?
Background photo importing with renaming


Zoom in preview window


RAW+JPEG linking


New format support


Autoplay on Windows and more


Read the whole article here...