World-Class Optics, 5.1-Megapixel CCD, 5x Optical Zoom, Large 2-Inch LCD, Advanced Automatic and Manual Functions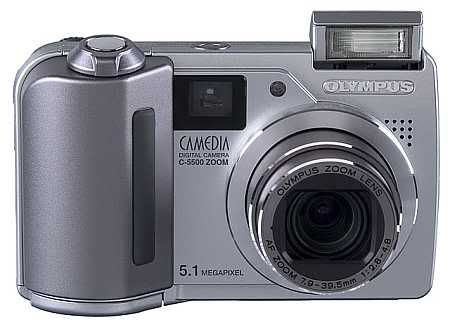 With the release of the C-5500 Sport Zoom,
Olympus
delivers high-end features and functions in a camera that's approachable enough for the everyday digital photographer. The C-5500 embodies a wealth of features including a 5.1-megapixel CCD, a large 2-inch LCD, world-class optics, and an inspiring array of manual and automatic functions for straight out-of-the-box operation.
The combination of advanced features and intuitive operation enables users of all skill levels to achieve their precise creative goals.The C-5500 Sport Zoom gives users that extra bit of manual control for capturing perfect snapshots along with the power to create award-winning digital masterpieces.
"Like other Olympus C-Series digital cameras, the C-5500 Sport Zoom combines a high degree of manual control with automatic easy-to-use functions. The powerful 5x sports zoom, combined with a high-resolution 5.1-megapixel CCD, enables users to get right up close to the action," said Glenn Schwartz, product manager, Olympus Imaging America Inc. "The Olympus C-5500 Sport Zoom makes powerful digital photography accessible to the everyday user. It's the perfect camera for someone new to digital photography that wants an easy-to-use camera with advanced features they'll appreciate as their skills develop."
Read the whole article here...