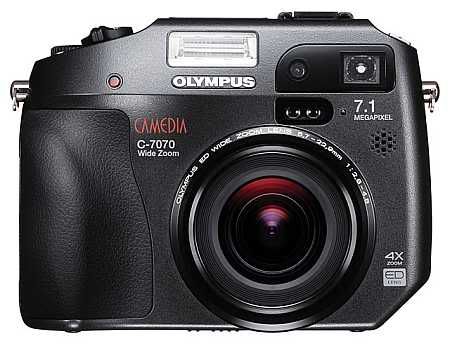 The new C-7070 Wide Zoom from Olympus unites high-performance features and an incredible wide-angle lens in a rugged, magnesium body. The camera's wide-angle zoom lens lets photographers frame more of a subject into their composition, and with the high-resolution 7.1-megapixel CCD, photographers can produce larger than life prints with amazing vividness. Two new Autofocus (AF) modes enable photographers to shoot fast, sharp photos of subjects in motion, so no fleeting photo opportunities get missed.
"The C-7070 Wide Zoom will be valued by photographers of all levels for its compact size, rugged construction and ease of use," said Glenn Schwartz, product manager, Olympus Imaging America Inc. "But the powerful wide-angle lens, 7.1-megapixel image sensor and two new AF modes are features that give this camera the extra edge required by high-end amateur and professional photographers."
Read the whole article here...