Technology For Business have reviewed the
Wacom
Intuos3 pen tablet ideal for for digital photographers, graphic design professionals and artists.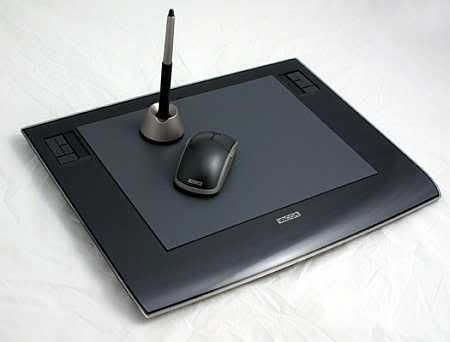 They write:
"If you're a budding graphic artist you may well be aware of the benefits of a graphics tablet. For most of us, the thought of placing another peripheral on our desk seems pointless. However, a tablet is an alternate type of input device that can be used in place of, or in conjunction with, a mouse, trackball, or other pointing device, so even non-artists may choose to use a tablet as it offers a more ergonomic method of input that can reduce the likelihood of developing repetitive strain injury."
Read the whole article here...