Megapixel.net have release their review of the colourful Olympus Stylus Verve. They rate it 8.2 out of ten.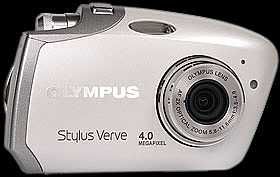 They write:
"Ergonomically, the unusual shape of the Verve actually helps its usability as the fingers find their places and avoid blocking the lens or the monitor. Still, at a glance, the fact that the Verve has no optical viewfinder appears to be something of a drawback. Yet, the monitor is bright and legible, even in daylight, and the only impracticality some users may discover is that reading glasses are a necessary accessory"
Read the whole article here...