DPReview have just released their review of the Epson P-2000 Multimedia Storage Viewer, the successor - and huge upgrade to - the P-1000. With 40GB of storage, extended battery life, raw file and movie compatibility and a stunning, crystal-clear 212ppi screen, the P-2000 looks like the ultimate digital camera accessory.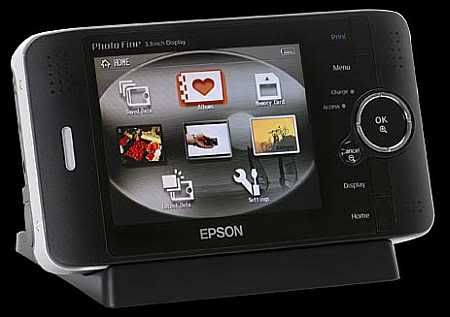 They write:
"It's hard not to recommend the P-2000 to any serious digital camera user; it allows you to keep on shooting without worrying about card capacity, is a great way to share your pictures (you can carry your entire collection around with you), gets rid of the need for a laptop when photographing in the field, and even lets you print without a computer. Throw in the ability to watch movies on the train and listen to MP3s without an iPod and you've got one very appealing package that Epson can have back when they pry it from my cold dead hand :)"
Read the whole article here...