DCRP have updated their review of the Nikon Coolpix 8800.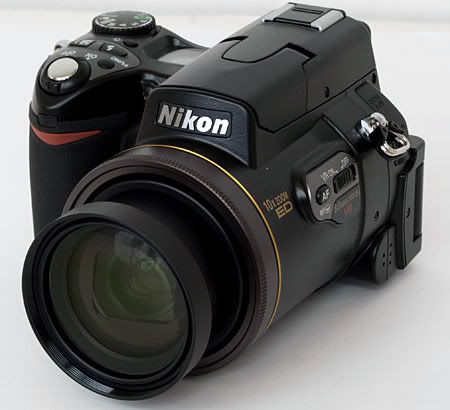 "At first glance, the Nikon Coolpix 8800 ($999) looks like the Coolpix 8700 from earlier this year but with a 10X zoom instead of 8X. That's true, but there's more to the story than that. The CP8800 is the first Nikon digital camera with VR (vibration reduction) technology -- the same image stabilization technology used on Nikon's 35mm lenses. Now you can take those telephoto shots without worrying about camera shake!

Other new features on the CP8800 include a larger, much sturdier body, i-TTL support with select external flashes, improved battery life, and a new "digital flash" technology known as D-Lighting.

If you're ready to learn more about those features (and more), I'm ready to tell you."
Read the full article here...