CNET has reviewed the Olympus C-7000 and say:
"Mixed performance and artifacts in compressed photos hold back this otherwise promising shooter."
That's too bad. I've always liked Olympus cameras although I've never owned one. They've tended to have fast lenses, lots of manual control and ugly menu systems.

"Full set of manual controls; 5X optical zoom with excellent macro capabilities; very solid battery life; decent photo quality; versatile movie mode."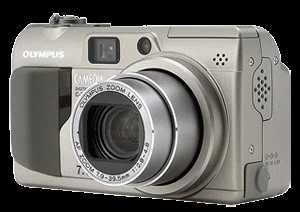 They give it a 6.8 out of ten.