By Amit Malhotra
The Digital Photography Weblog
If you are not already part of the flickr phenomenon, this might pull you in.
Flickr
seems to be doing photo sharing the right way - you got to have an open API, so other people can connect to your online service. Focus on sharing, rather than peddle T-Shirts and Coffee mugs on your site. Those gimmicks don't last long. How about a TV Viewing device that can pull in Flickr images?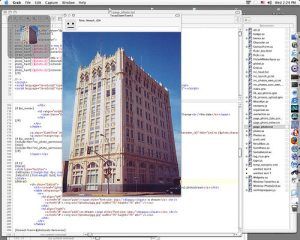 "1001 is a desktop client to be used in conjunction with Flickr, the online photo-sharing website. 1001 not only uploads photos to your Flickr account, it notifies you anytime new photos from either your contacts, everyone, or your favorite tags are uploaded. 1001 allows you to step into the stream of photos passing through Flickr and to quickly see what's new at the moment. Just run the app in the background and if triggered, 1001 pops up a small unobtrusive window to notify you of new photos."